A good handful of the group met up last Friday night to pull the motor, stare at stuff, and drink beer. The motor came out pretty easy, but for some reason we couldn't get the front end to release it's death grip. It won't matter now, as we are just going to sell off the rolling chassis and parts to recoup some of the initial investment.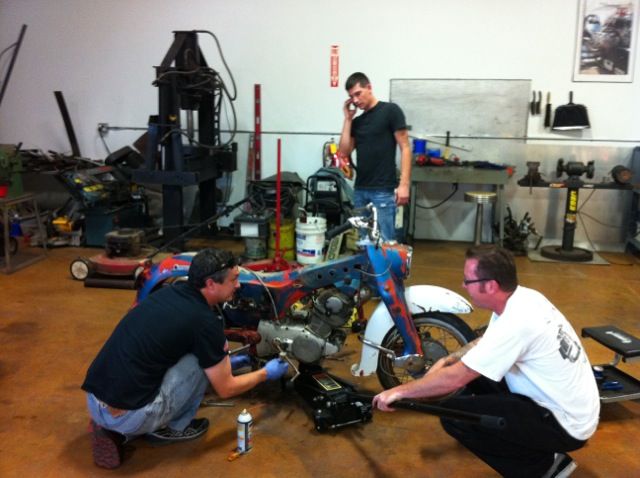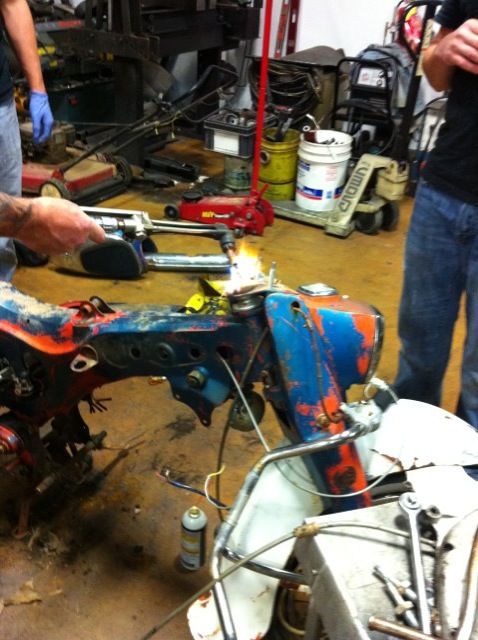 Kickass 17" spoolie wheel sans bearings.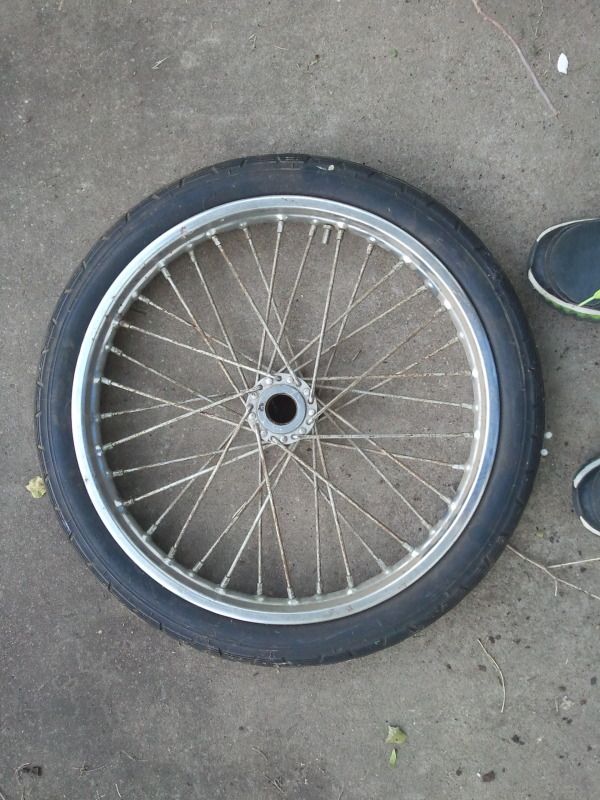 Probably the coolest update is that we are now waiting to receive an Aisin amr300 supercharger from Australia for some cheap horsepower. We will probably run an alcohol fed 30mm Amal in a draw through configuration, but will know more when it arrives. I don't know shit about blowers, so it will be a learning experience. World's fastest Dream maybe?

Also, the group has decided to build two bikes now, with the other being a BSA A65. When I get some solid info on it, I'll post up some progress.