While taking my time getting the motor back together, I decided to try and get some of the smaller stuff checked off my to do list. The rear tire has been installed, and while doing so I noticed the bearings were locked solid. No movement at all. I tried to remove them by my usual method with a hammer and drift, but no go. Heat and penetrating fluid didn't make a difference. I found a thread on the sr500 forum that said to use a 5/8" concrete anchor bolt as a blind bearing puller. For less than $2, why not right?

Shove the bolt and sleeve through the bearing leaving the nut and washer facing out. Grip the sleeve with a pair of channel locks or vice grips and tighten the nut. Once things are nice and snug tap the bolt from the other side with a drift until they drop out. The first bearing on the brake side came out nice and easy, but when attempting to remove the second one, the sleeve got tweaked. Luckily I bought two.




I decided to try and pull two from the sprocket side at a time and see if that would be easier. They slid out like butter. That gave me enough room to knock the stubborn brake side one out with a drift.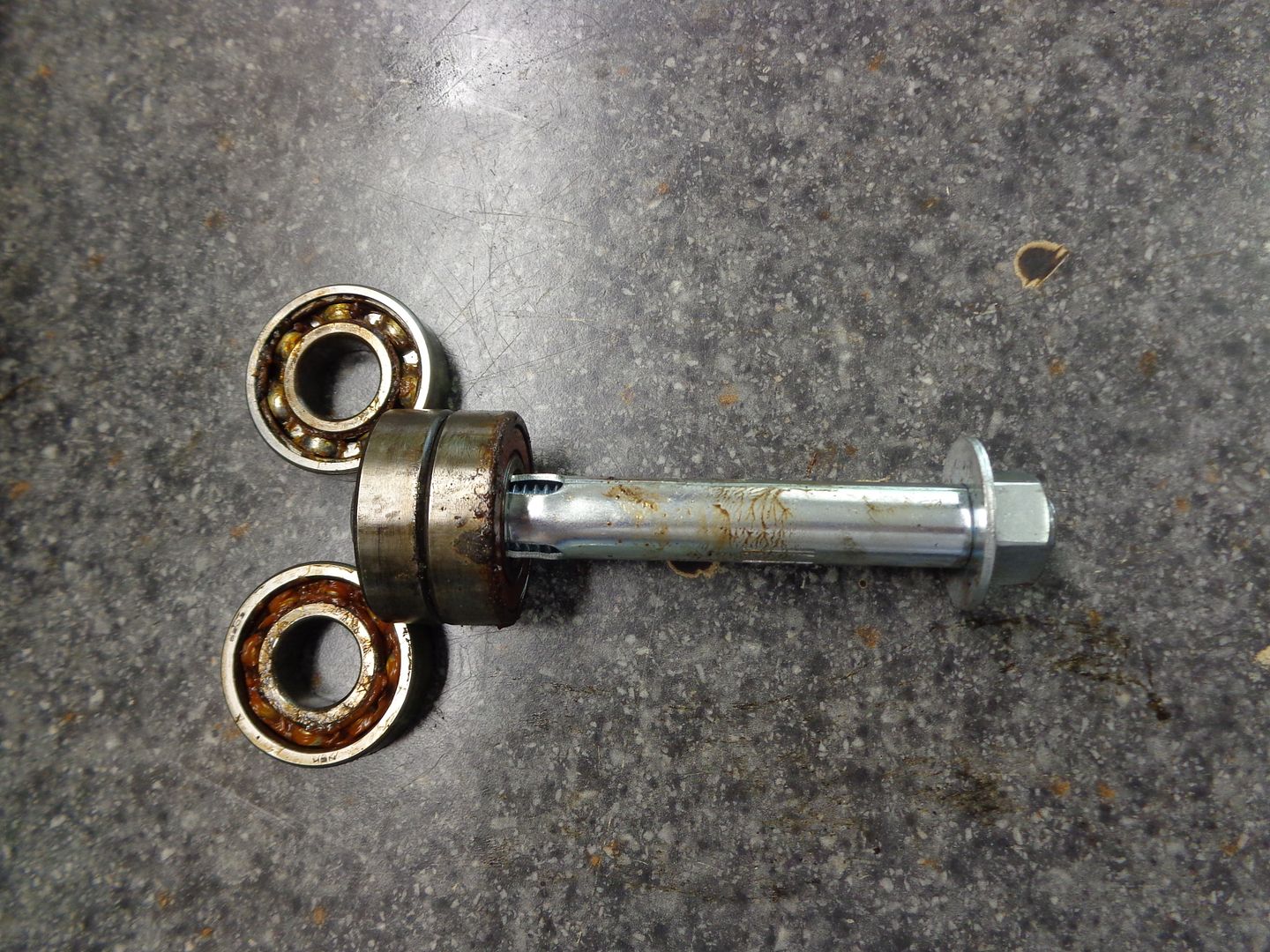 All done with new bearings and seal from All Balls. Notice my 5 gallon pickle bucket under the wheel? It has a fancy Irwin tool organizer that was gifted to hold my tire and bearing service tools. I know you can by the wheel stands, but this thing doesn't take up much room, works great, and best of all was free. Changing tires is easier than one would think, and bearings can just drop in the bucket instead of chasing grease soaked parts across the floor or bench.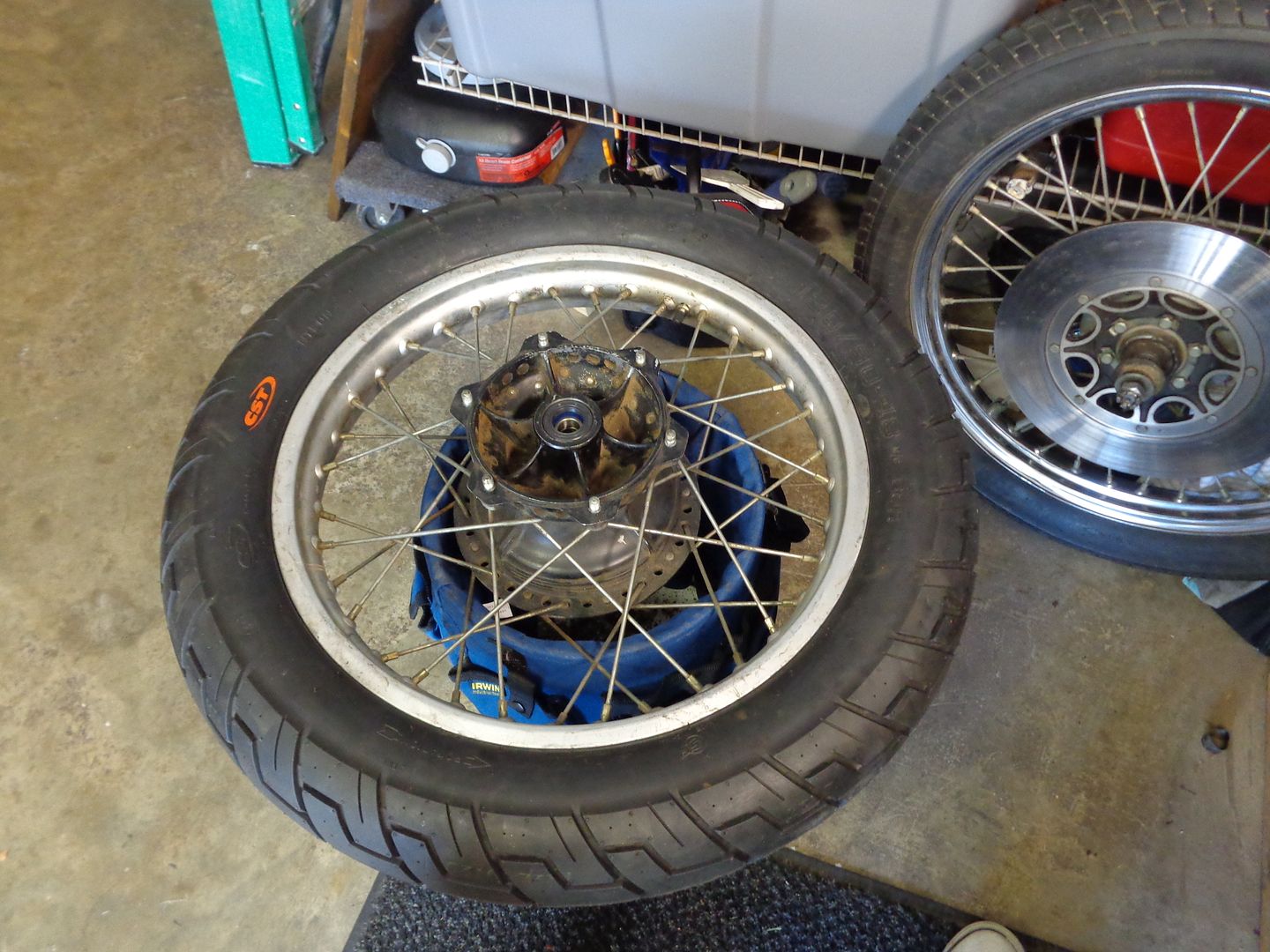 I've also been replacing a few seals here and there as well as some worn out hardware. Countershaft seal, clutch actuator and seal, clutch adjuster assembly, countershaft nut and locking washer. Currently the tx750 forks are apart for new seals and a general cleaning. More on those soon.