While waiting on parts to roll in, I decided to mess with the exhaust. Money spent on motor parts has to come somewhere from the budget, so a store bought stainless header and megaphone were the first to go. I had some kz440 mufflers given to me laying around, leftover 1 1/2" mandrel bent tubing from my old xs650 project, and the head pipe from the tt.

Took off the stock pipe and was greeted with this lovely mess. Someone has already tapped what's left of the threads for a larger bolt, and it amazingly enough has a good grab. I'll see about sourcing a cheap secondary head to swap out if it starts to fail on me.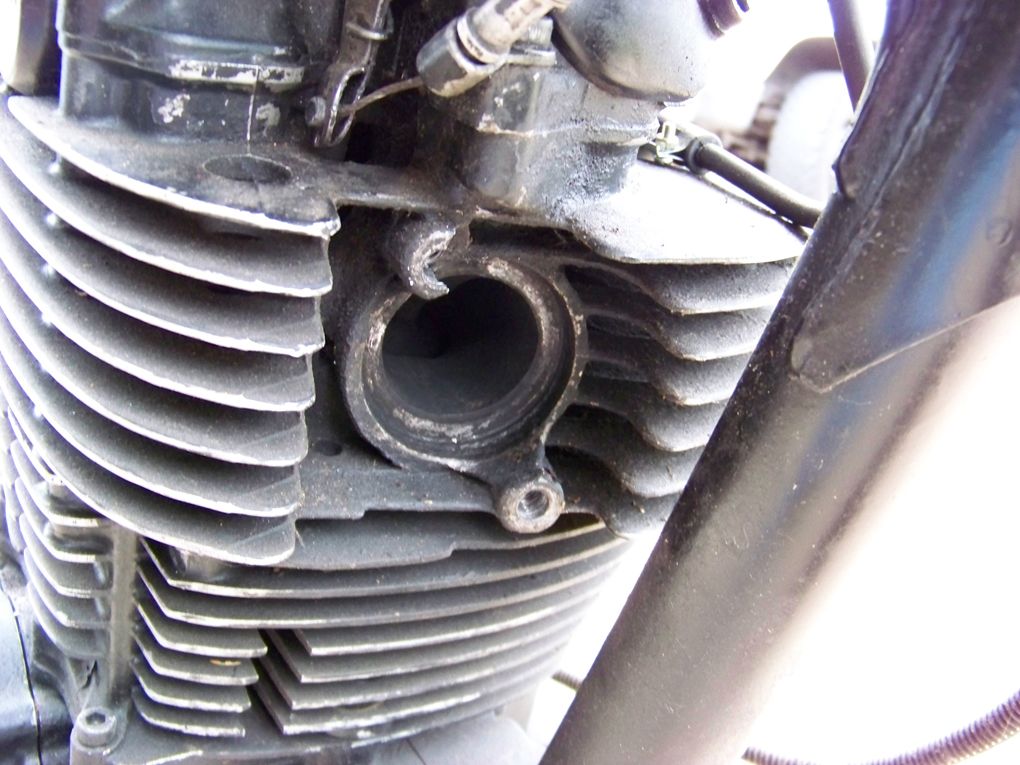 kz440 muffler and headpipe.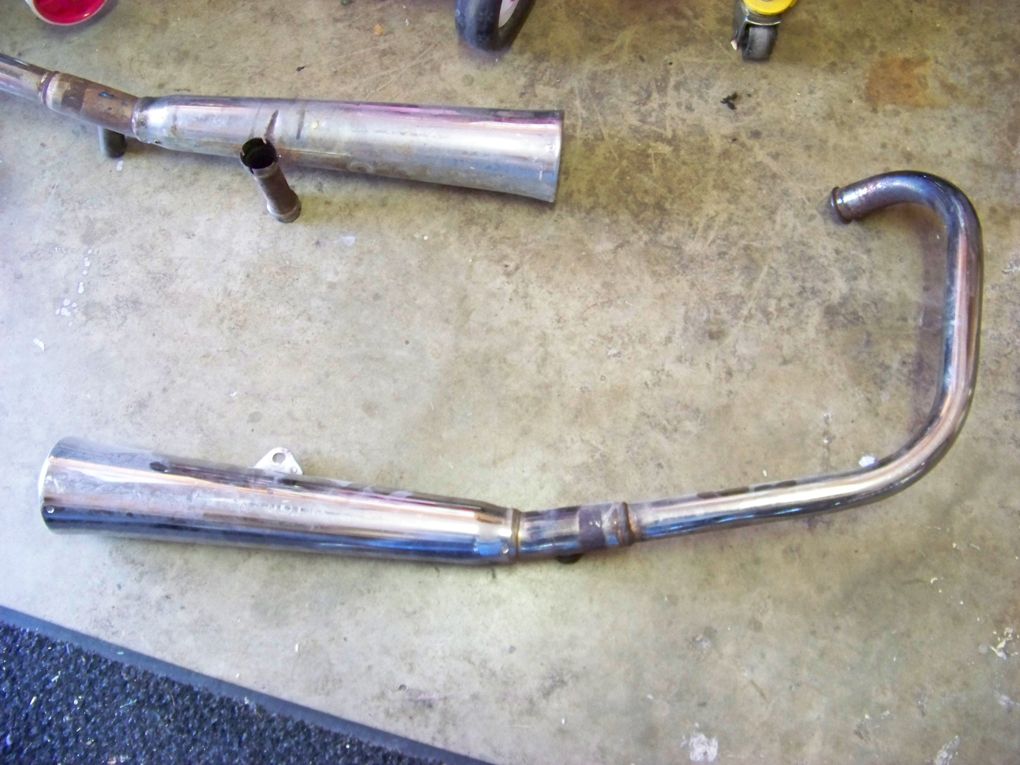 tt500 headpipe cut.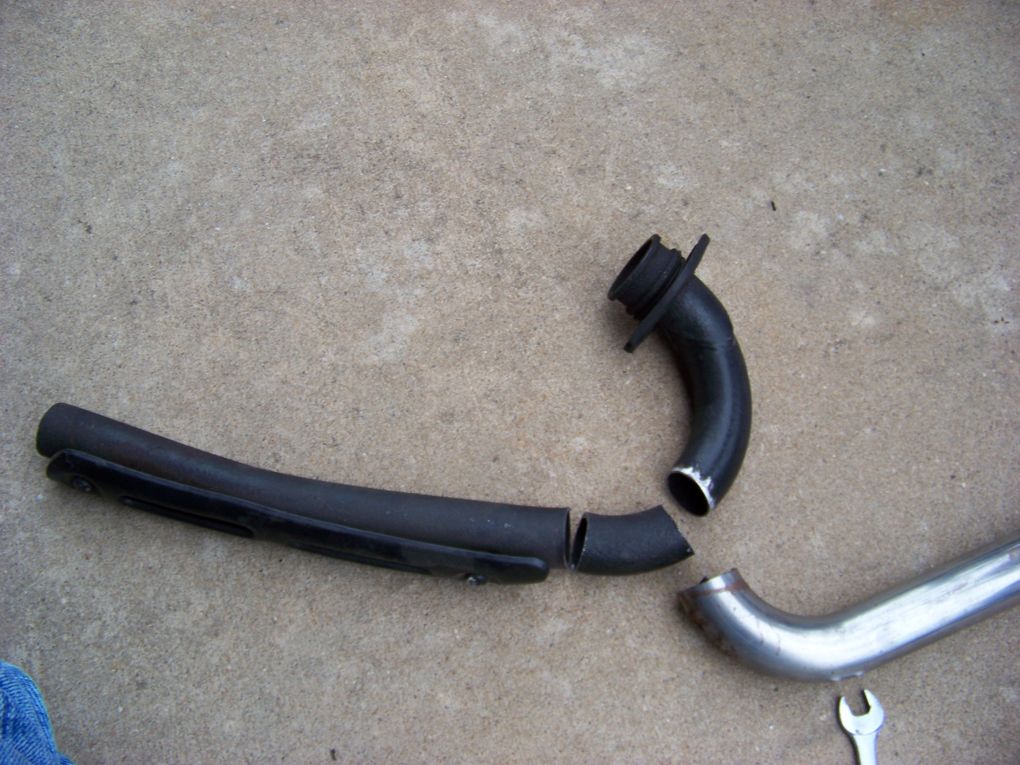 Old scrap mandrel bend.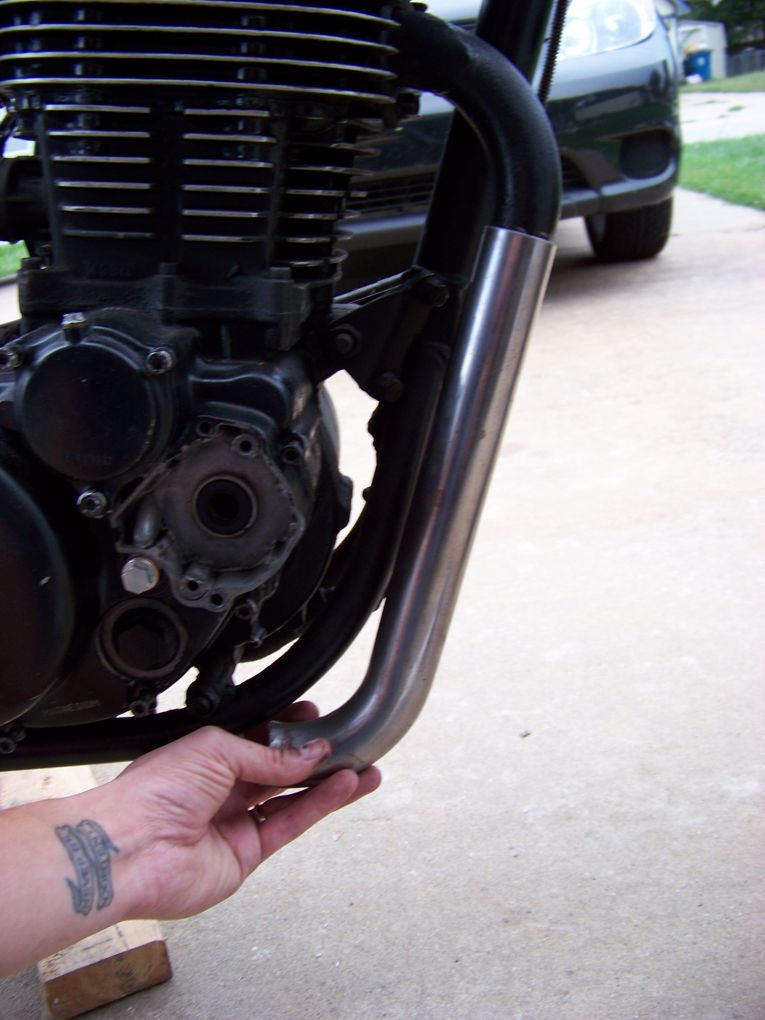 Muffler cut here.




And here.




Trimmed and hammered the lip tight to the 1 1/2" tubing.




This never happens. The fit was perfect.




Tacked together. The rearward mount consists of the stock kz440 muffler mount attached to an unused tab on the frame.




Welded up hole.




Gutted muffler body.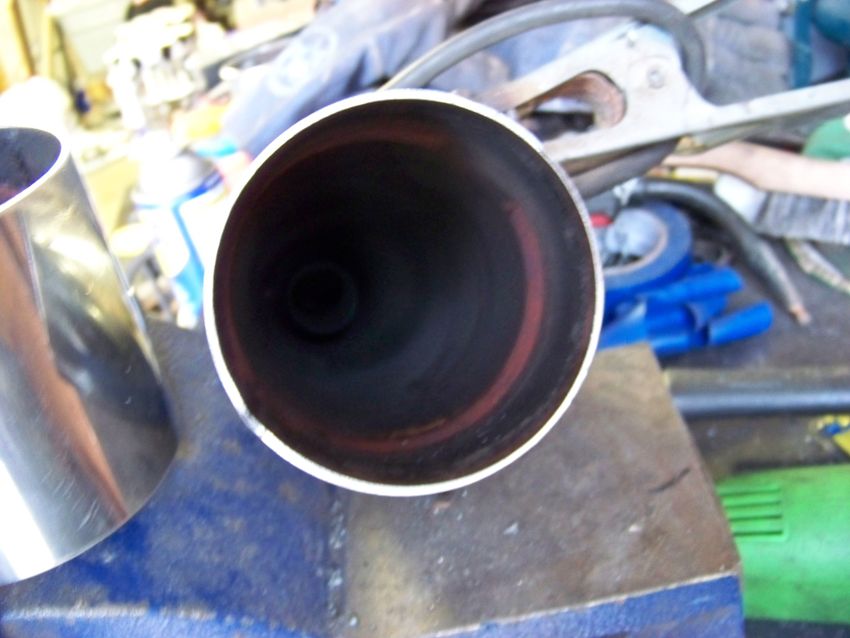 Cone cut from another muffler and tacked.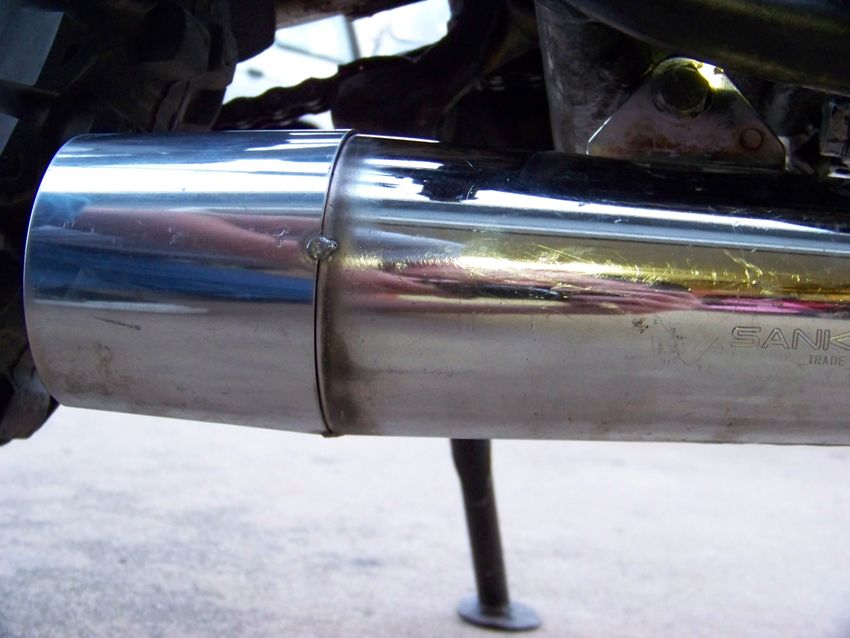 Welded and started shaping with a file.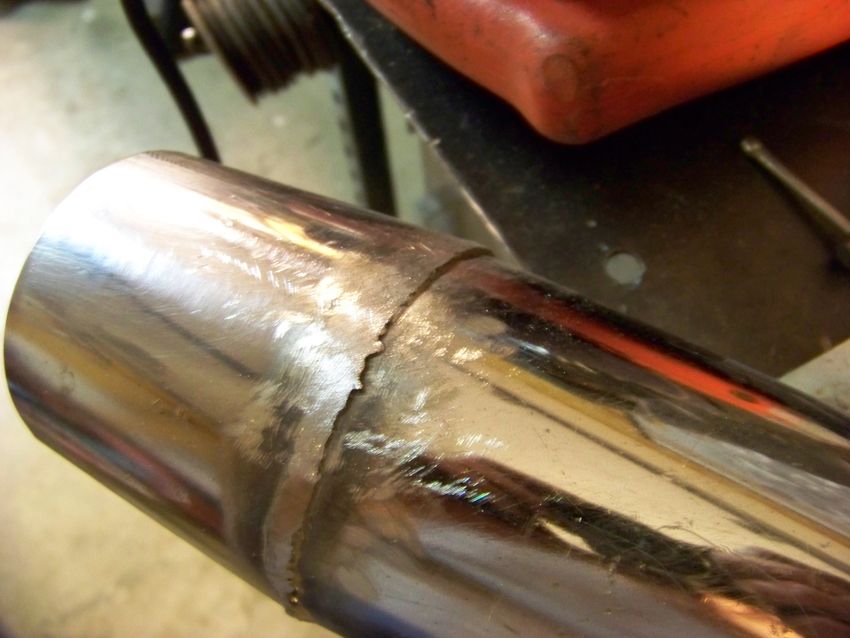 An hour or two later. Not the prettiest, but finished.




Hung.




Derrick