Time for a quick update on the cl350. I've been riding it off and on this summer, and not completely satisfied with the charging system. I had been planning to upgrade the regulator and rectifier to a Kohler combo unit I've been reading about on hondatwins.net. Since I've been spending most of my "bike" time recently with the tt500, some electrical information popped up that should come in handy for both bikes. Apparently a common upgrade for the xt/tt500, is to hook up a cheap 12v scooter 4 pin ebay regulator rectifier combo unit to replace the stock 6v system. It appears this should work the same way as the Kohler unit mentioned previously, only I paid $6.99 shipped, and it is intended to be used on a motorcycle, not a lawnmower.

Disclaimer, I am still in the testing phases to see how it all works out, and if it truly is an upgrade or even comparable to stock standards. Please don't go buy one to run and expect amazing results yet. I'll keep posting updates as time passes.

New unit next to the old Radio Shack rectifier and stock regulator.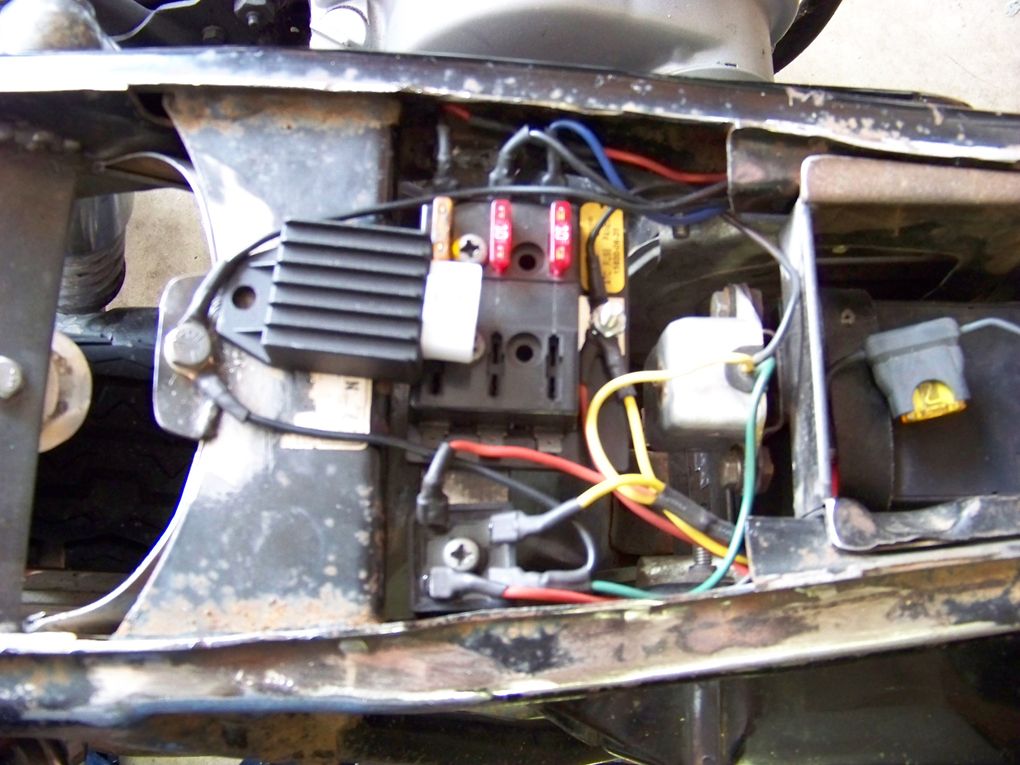 Old stuff removed.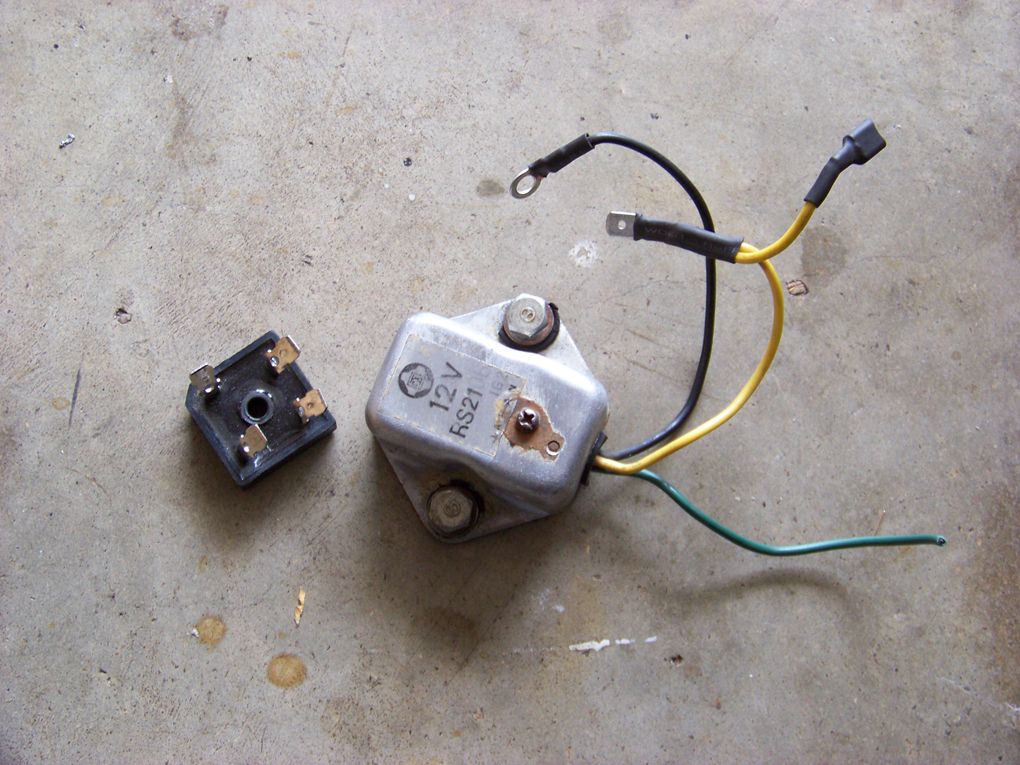 New unit installed.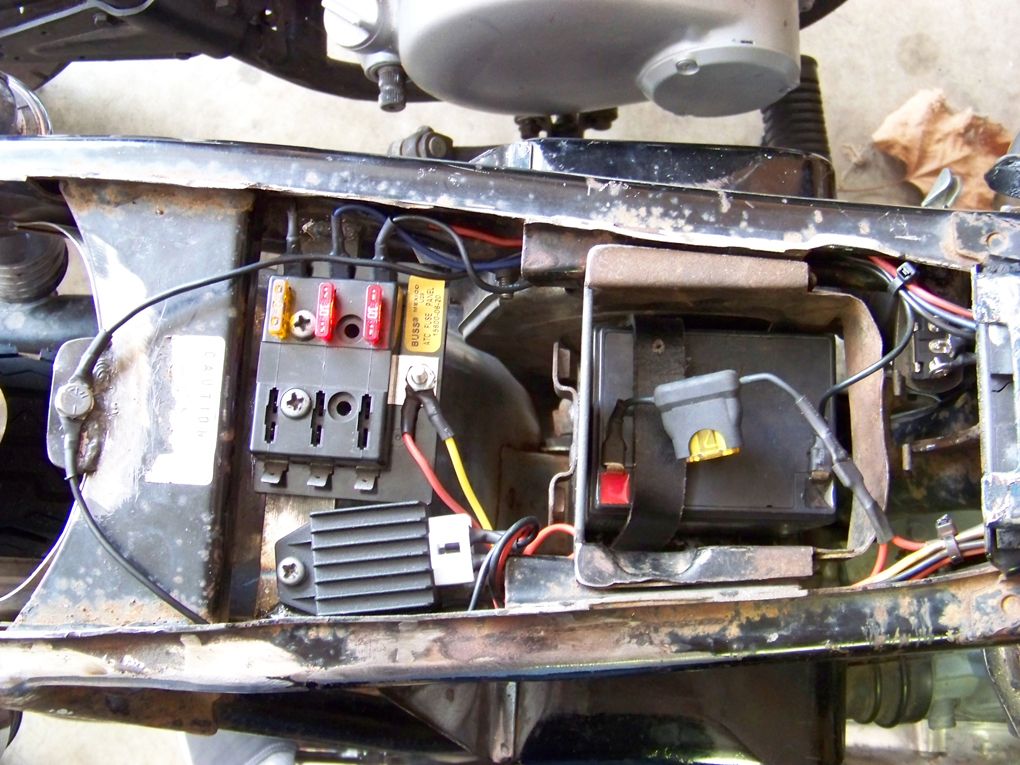 How to wire the unit.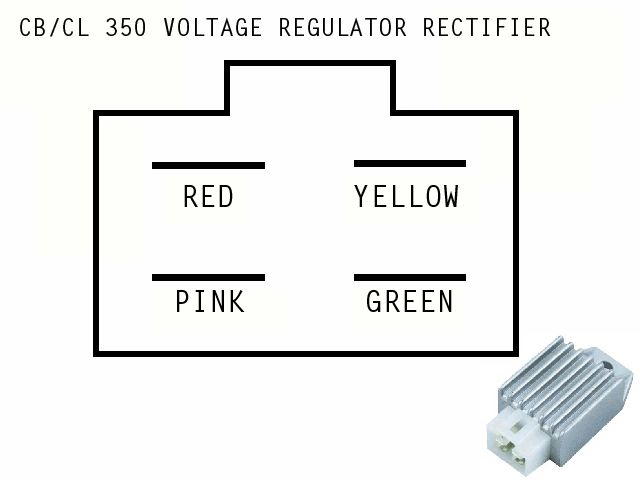 Plug your wires from the stator as follows: positive from battery to Red, Green to ground, Yellow from stator, and Pink from stator. Unplug the regulator connections and remove unit. It's that simple. I only have a few miles on it so far, but it's doing what it's supposed to at the moment.

UPDATE: As of 04/25/2013 the unit is cooked or just not functioning anymore. Originally I wanted to blame it on the stator, however after hooking the old regulator and Radio Shack rectifier back up it was charging great again. Luckily I didn't get completely stranded when it decided to take a shit, but it wasn't exactly convenient either.